A punctual, safe, customized and tactful service.
Since 2008 V&V Vehículos VIP delivers a premium limo service (or chauffeured car service), unique in Latin America and worldwide The professionalism of the whole V&V team guarantees a successful and efficient stay in.
Our drivers and our hostesses have been specially trained to deliver the best technical service with elegance to ensure a safe and sure service and meet any specific requirements. Reliable and exclusive vehicles, a whole team operating according to a strict protocol, guarantee comfort and time saving.

Vehicles per hour
Transfers
Conventions
Multi-day trips
Sports or Concert team
City tours
Weddings
Photos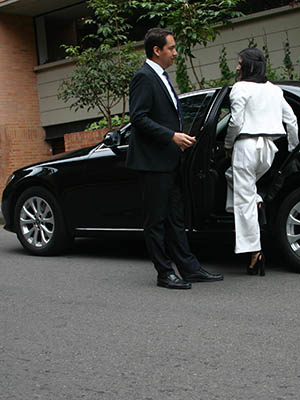 Events, Conferences, Roadshows and weddings
V&V offers a service that stands out among the best. New and elegant luxury vehicles with specially trained drivers, ready to solve any unforeseen event, guarantee an unforgettable experience. The routes of our vehicles are perfectly chosen thanks to a radio system and the permanence of a logistic support in our office all the time. In addition, a courtesy cell phone is available to the customer to communicate with his driver in case he leaves the vehicle...
For the transport of guests, our fleet of luxury vehicles, in caravan, facilitates the transport of several people at the same time.
Reliable and carefully maintained vehicles, together with a whole team operated by a rigorous protocol, guarantee the success of your event.
Our services quoted for events may include:
Receptionist
On-site Operations Coordinators
Bilingual driver
Cell phone made available
Photos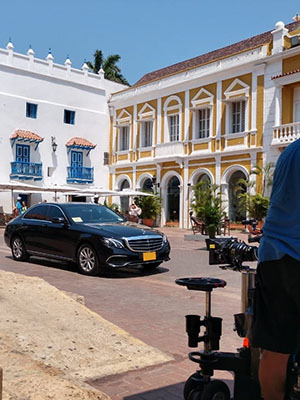 City tours
Since 2008 V&V Vehículos VIP offers a car service with driver (or Remises), unique in Colombia and Latin America.
The professionalism of our entire team ensures a successful and efficient stay in the city. Our service of tours and visits is available with a rent of 4 hours or more.Within the chosen duration you can include the museums and destinations available in our list below.
In addition to our standard service, the rental price includes entrance to the museums. If you require the value of a professional tour guide or entrance fees to touristic places are included, we can quote it for you.
Build your own tour : here. Or contact us for more details.
Inside Bogotá
Inside Bogotá
Outside Bogotá
Outside Bogotá
Inside Medellín
Inside Medellín
Outside Medellín
Outside Medellín
Inside Cartagena
Inside Cartagena
Outside Cartagena
Outside Cartagena
Photos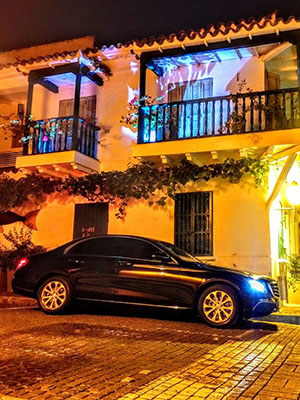 Additional services
In addition to our vehicles, thanks to long experience in our markets and alliances with selected suppliers, we can also offer :
Armed security agent
Translators
Licensed tourist guides
Concierge services
Meet and Greet
Onsite event coordinators
Vehicle corporate branding
Photos